Country guides - USA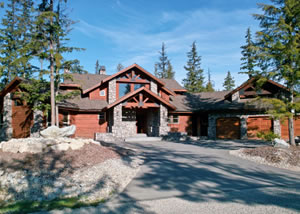 For anyone seeking reliable, champagne powder with an average snowfall of 6 - 12 metres in a season, then there is simply no better place to head to than the USA. People that have tried it find it totally addictive and simply return year after year.
While Colorado remains the most popular destination for European skiers thanks to direct flights to Denver, an easy commute to one of the many attractive resorts in the area and the altitude, the USA can be broken down into one of 4 main regions:
Colorado - including resorts of Winter Park, Vail, Beaver Creek, Aspen and Copper Mountain.
Utah - including resorts of Alta, The Canyons, Deer Valley and Park City
New England - including resorts of Killington and Stowe
California/Nevada - including resorts of Heavenly, Mammoth, Squaw Valley and Northstar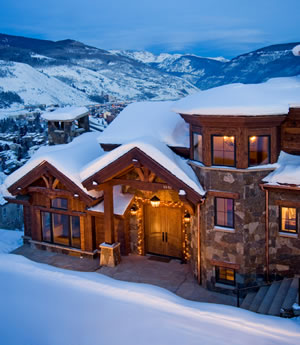 Forgetting about the 4 season nature of these regions, the hiking, mountain biking, fishing, horse riding, golf and much more, the love affair with USA ski resorts is actually very easy to understand offering the avid skier and snowboarder the opportunity of:
Regular snowfall ensuring fresh powder, something of the like, Europe simply does not see
Fantastic snow making facilities ensuring a good base early in the season to avoid replenishment later on, using artificial snow like you'll nearly never see in the Alps
Slopes suitable for all levels, which are well signposted
Superb off piste skiing which is wild, steep and ungroomed, kept interesting by regular snowfalls, but has the added advantage that it is patrolled and avalanche controlled, ensuring there is no need to hire guides.
Quiet pistes allowing you to ski more safely with less likelihood of collisions, this becoming more important as Europe becomes more congested.
Immaculate grooming of the pistes
Ultra efficient lift systems, keeping queues to an orderly minimum
Top rate friendliness, service and courtesy from those serving you
Varied resort restaurants and extensive nightlife compared to the Alps
Efficient ski schools and excellent childcare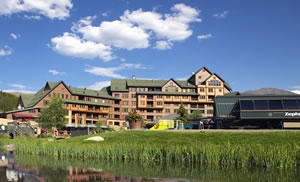 The desire to own a property in the USA keeps it in the Top 10 Places to Buy in the World every year. Following the US housing crash through 2008 and 2009, the latest reports show recovery is already underway, with the Colorado 1st quarter results of 2010 showing a positive upturn in the market, giving confidence the worst is over and now is the time to buy.
With experienced Local Representatives in the States of Colorado, Utah and Vermont and working with local builders, developers and brokers, Alpine Property Investments specialize in the resorts of Winter Park, Vail, Beaver Creek, Arrowhead, Park City, Deer Valley, Stowe, Killington, Okema and many more. For more information on these individual resorts please refer to our Resort Guides.
Whether you are looking to embark on building a new family home or simply want to purchase a resale property, our database carries an extensive array of handpicked Condominiums, Townhouses, Cabins and larger Family Custom Homes for sale.
The US mountain properties for sale, listed on this website provide just a small "taster" of what we have currently available. If you have not seen anything you like, or we don't currently have any listings in the resort you are interested in, simply complete the Enquiry Form and we will get back to you.
Back to main Country Guides page