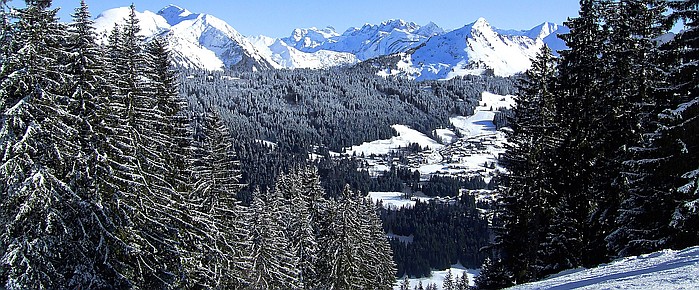 We've all got a bucket list of some kind or another - it might be a mental list rather than something you've written down, but we all have things we're longing to do or see. In fact, a bucket list is a great way to see the world - rather than thinking abstractly about what you'd like to do, having one written down helps to narrow your focus and choose the places you'd really like to visit.
READ MORE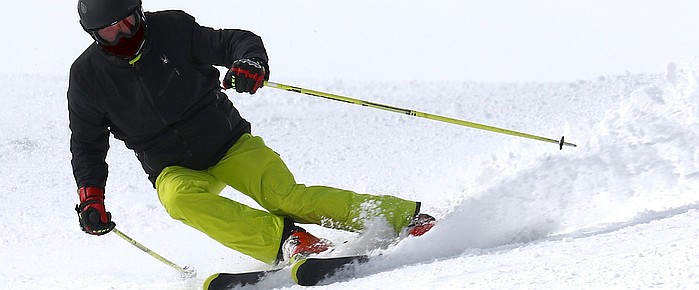 Ski lessons might seem like something for newbie skiers and small children - not necessary for people who ski regularly. After all, once you've grasped the basics, it's less about learning more than it is refining the technique, right?
READ MORE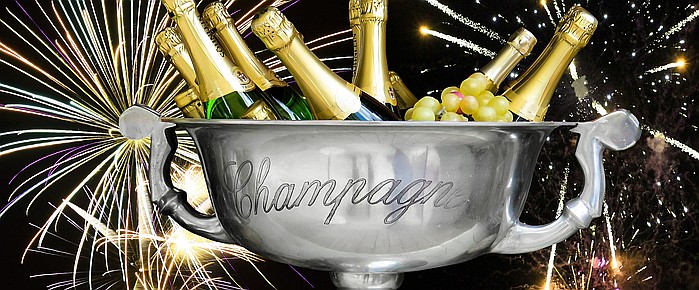 New Year's Eve can be an overrated occasion - bars and clubs are too packed to be fun, the music is cheesy and it rarely lives up to expectations. But that's when you go out - and there's lots to be said for a cosy stay-at-home New Year.
READ MORE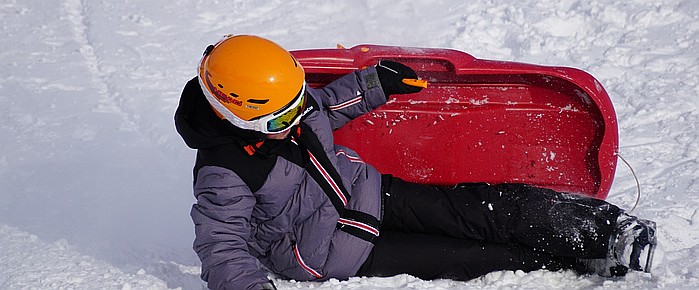 Most ski resorts have facilities for little ones - whether that means lessons on offer, easy runs, snow parks or simply good babysitting services. But that doesn't mean that they're all created equal when it comes to taking your children on a skiing holiday.
READ MORE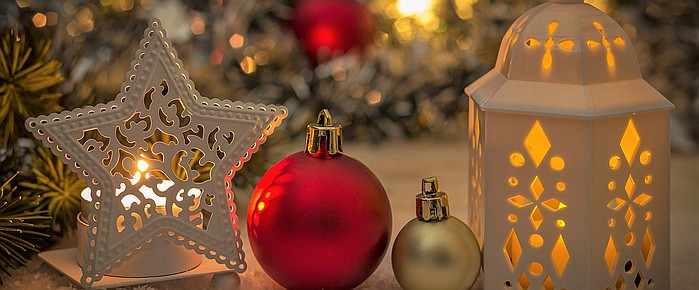 The evenings are drawing in, children have gone back to school and it's that time of year when thoughts turn to Christmas.
READ MORE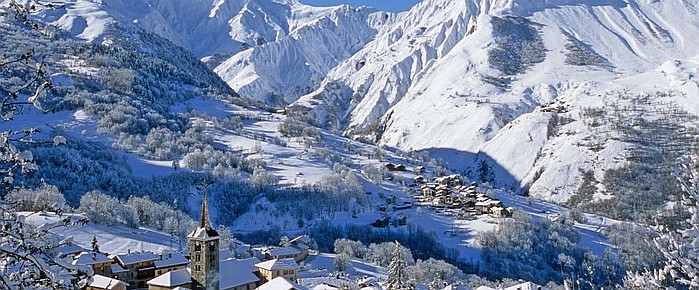 There's much to be said for going to the bigger Alpine ski resorts; you'll find lots of amenities and plenty of choice when it comes to restaurants and accommodation. But venture off the beaten path, and you might find smaller resorts have much to offer too. St Martin de Belleville is one such resort - and it could be the perfect secret hideaway for you this winter.
READ MORE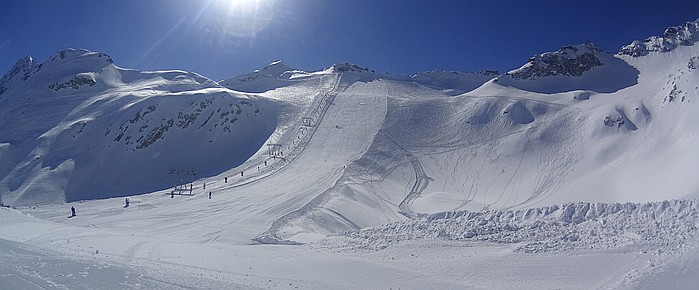 If, like us, you love skiing, the season can't roll around again soon enough. You can't speed it up, and you can't guarantee snow, but you can head out to some of the best early-season resorts in the Alps to boost your chances of getting on the slopes early. So how can you boost your chances of seeing some snow before Christmas.
READ MORE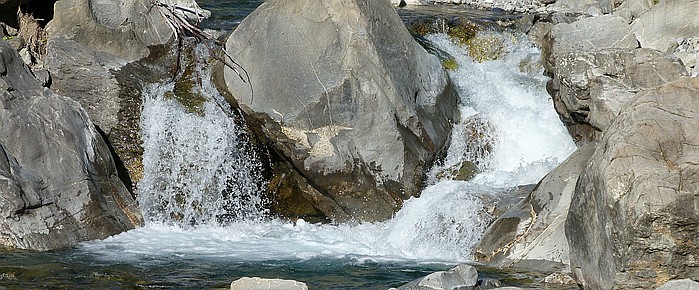 Although much of the Alpine region boasts unspoilt natural beauty, that's nowhere more true than in the national parks of the French Alps. These protected areas boast impressive flora and fauna, breathtaking views and the opportunity to enjoy an outdoor lifestyle on your holiday.
READ MORE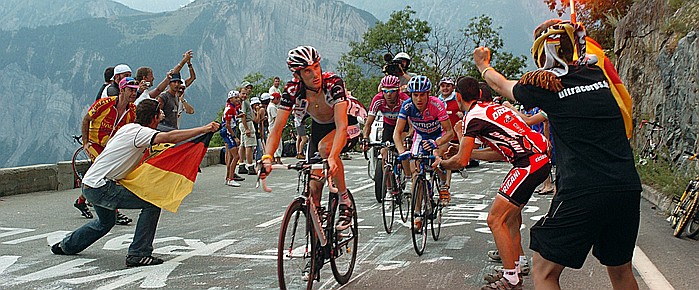 If donning lycra and hitting the road is how you like to holiday, where better than a location on the route of the Tour de France? Not only is the cycling around Alpe d'Huez exceptional, but there's plenty to do for the non-cyclists in your party too.
READ MORE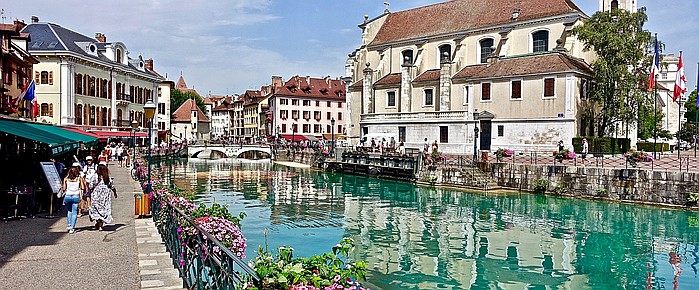 Annecy is a resort popular with skiers during the winter months - but what you might not know is that it's a great spot for summer holidays too. The picturesque old town is set in a backdrop of soaring mountains and glorious views, and there's lots to see and do for families and groups.
READ MORE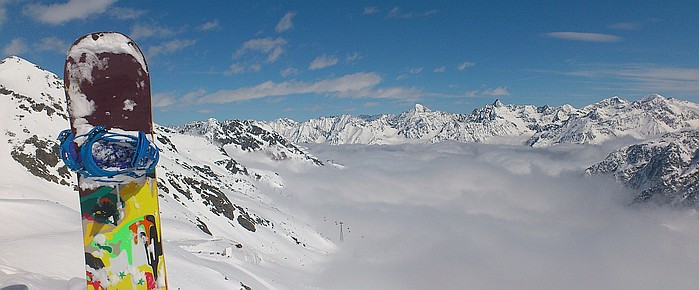 Skiing in the summer months is a foreign concept to most of us - but you can enjoy glacier skiing in the Alps for several months during the summer. There's lots to recommend the experience - from more varied activities on offer away from the slopes to rubbing shoulders with pros. We've run down three of the best reasons to try glacier skiing in this blog.
READ MORE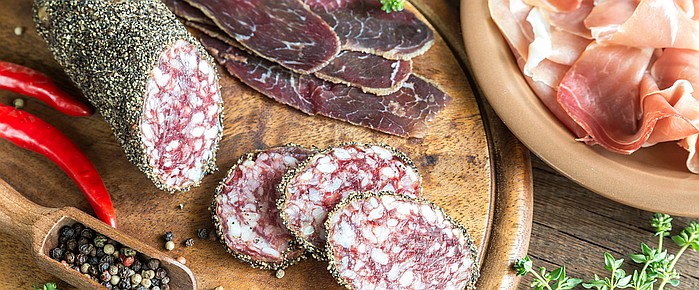 Surely one of the most enjoyable things about going on holiday is food. Not only are you freed from the daily grind of planning and cooking, but away from home you've got a world of new cuisines, ingredients and flavours to enjoy. Vaujany is one of the best Alpine destinations for serious foodies - we've picked out four foodie experiences in Vaujany you can't miss.
READ MORE