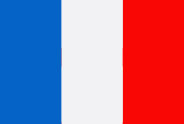 Megeve, Haute-Savoie, Rhones Alps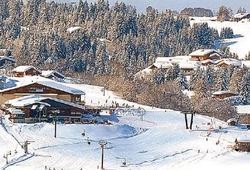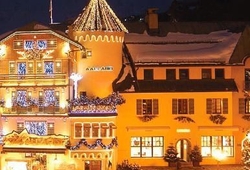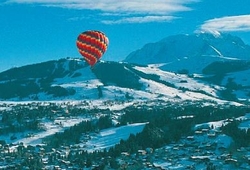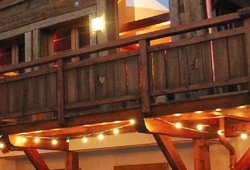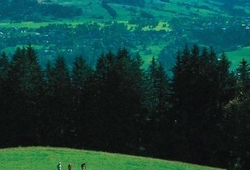 Megève was one of the earliest ski resorts to be created in the French Alps. Today it is a unique place in many ways, differing from almost all of the other french ski locations in its history, atmosphere and altitude. It give skiers access to one of the world's largest lift-linked areas, with a lift pass that includes neighbouring Chamonix. Equally significant, the range of shopping, restaurants, facilities and organised activities available.

The village has existed since the 13th century, as is seen in the well preserved medieval centre, featuring narrow cobbled streets. It used to be a small, rural village until the begining of the nineteenth century. But everything changed with Baroness de Rothchild choose the village to turn it into a french alternative to Switzerland's St. Moritz. She was responsible for the resort's four star hotel, the Palace Mont d'Arbois being built and persuaded French railways to open a special line from Paris to neighbouring St Gervais, thereby opening up the tourist potential of this wonderful site. The Royal families and the aristocracy of Europe began staying in the resort by the 1920s With King Albert of Belgium as the luxury hotel's sponsor, the resort quickly became a favourite watering hotel of the aristocracy, as well as tycoons from the worlds of business and finance. Since this period, Megève has always been internationally renowned for its wealthy clientele and its refined hotels.

Skiing is the major winter activity, Megève's ski domain boasts 300km of marked trails, served by 81 intergrated lifts ( and no t bars ) offering extensive terrain for skiers of all levels.. Since opening in 1913 the resort has played its part in the development of the sport of skiing and regularly hosts World cup races. Two snowparks and a half-pipe are available for snowboarding. The resort is served by a modern high-speed lift system that ensures a quick ride to the top. With an average of 200cm of snow falling every year, the trails are well covered. On the occasion when Mother Nature doesnt provide enough snow, there are more than 175 snow cannons to make extra. Other winder activities include, cross- country skiing, ice skating, hot air ballooning, paragliding, snowshoeing excursions, dog and sleigh rides, helicopter and plane flight over Le Mont Blanc
There's lots of things to do in Megève to make a real summer activity holiday, from visiting the man-made beach and swimming at the lake in Combloux, to trying the water slides in the town's outdoor pool ( or indoor pool is the weather is unkind ). Follow the paths and trails of the foothills and mountains or have a go on the Summer Luge ( great for children and adults alike ) at Jaillet. If you fancy a day trip, have a scenic drive round to Chamonix, get the cable car up to the Aiguille du Midi and be amazed by the breath-taking views. Other summer activities include, mountain biking, water rafting, fishing, golfing, mini golf, tennis, horse-riding and hot air ballooning.

Thanks to its great number of excellent restaurants ( 81 at last count ), Megève has an outstanding reputation for fine food. Taste and refinement blended with a cuisine that is both imaginative and traditional. Megève also has a casino, two Jazz clubs and several nightclubs that attract world class Djs.
Just a few kilometres from Megeve is the resort of Combloux. As quoted by Victor Hugo, "Combloux, The Pearl of Mont Blanc, in a jewel case of glaciers" is a charming, lively mountain Savoyard, Haute Savoie village resort facing the stunning Mont-Blanc panorama. Offering a diverse selection of places to visit, Comboux has its own variety of shops, restaurants, tabacs, banks, bakeries, butchers, spa's and delicatessens to entertain.

The stunning local Combloux-Le Jaillet ski area ranging in height from 1100m up to 1930m that covers 90km of beautifully tree lined slopes, provides something for everyone and all levels along with an exciting designated snow park for boarders. With a flood lit slope for evening skiing on Tuesdays and Thursdays, from Combloux there is direct access to the huge 325km Megeve / St Gervais network while the ski pass allows skiers and boarders to enjoy the Evasion ski domain that also includes Les Contamines-Mont Jolie giving a total of 450 kms of ski slopes.

If you are driving to Megève, the journey is extremely straight forward, just 50 minutes from Geneva Airport or 130 minutes from Lyon St-Ecupery Airport. Distance wise, Geveva is 43 miles away, Lyon 112 miles, Paris 373 miles and London 621 miles.
If you are travelling by train to Megève, there's a train service direct from Geneva and Lyon Airport to St Gervais les Bains/Le Fayet ( 25 minutes journey by car/taxi or bus to Megève ).
Major airlines flying direct to Geneva Airport or Lyon/St Ecupery include Swiss Air, BA, Easyjet and BMI Baby.
---
Selected Property For Sale in Megeve, Haute-Savoie, Rhones Alps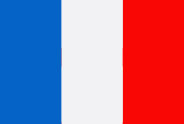 Megeve, Haute-Savoie, Rhones Alps
4 double bedroom off plan penthouse apartment for sale in Megeve just 680m from slopes (A)
ref. 003469 | Price € 1,800,000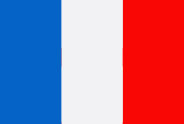 Megeve, Haute-Savoie, Rhones Alps
Stunning 6 bedroom chalet, south west facing, located in a quiet area in Demi Quarter (A)
ref. 004050 | Price € 3,990,000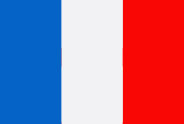 Megeve, Haute-Savoie, Rhones Alps
Luxury 5 bedroom off plan chalet with superb Mont Blanc views just 140m to centre (A)
ref. 003715 | Price € 1,590,000