Country guides - Switzerland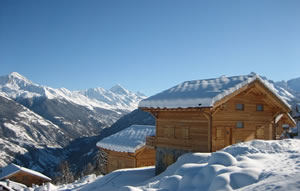 Search all properties in Switzerland
Switzerland is known for many things, home to discretion and secrecy in its private banking, cheese, chocolate and their world renowned ultra efficient rail network. Also until recently, a myth developed around the high prices of both purchasing property in Switzerland and day to day expenses. Thanks to its increasing popularity, more and more investors are seeing for themselves, that the reality is very different.
While France is home to the purpose built resort, Switzerland is home to the mountain village offering some of the biggest, highest, most challenging and toughest runs in the Alps, as well as some of the world's best mountain restaurants.
Many of these traditional Swiss resorts, once farming communities, have managed to evolve themselves into the year round family holiday destinations they are now. Haute Nendaz, a typical example of this, was a quiet sleepy Swiss resort in 2005, but has now become one of the most highly sought after resorts to purchase a property, throughout the whole of the French speaking part of Switzerland.
While purchasing property in Switzerland is not without its challenges, recent reports have shown that Switzerland is currently knocking on the door of the top 10 places to buy in the world. In March 2010, Switzerland was recorded as the 9th highest country searched for on leading Property Portals.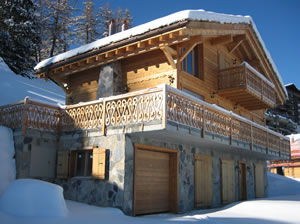 There are two types of buyer who are coming to Switzerland to invest:
Those looking for a lifestyle change in their second home purchase, wanting to invest in one of the most safe and stable countries in the world.
Those looking at purchasing a residential property by taking residency, thereby taking advantage of the lucrative tax opportunities the country has to offer.
Most are looking to purchase a Swiss Property in the French speaking Cantons of Valais or Vaud:
Valais

lies in the South-West of Switzerland, stretching for 150 km along the narrow part of the Rhône Valley, between Lake Geneva and the Rhône Glacier. The wide range of places available in Valais reflects the varied landscapes, plants and animals that live there and people that make up the area.

Vaud

, the largest French speaking region, that includes Villars, Leysin and Les Diablerets, is just a short 1 hour 15 min drive from Geneva airport. Perfectly tucked between the mountains of the Jura and the Alps and stretching down to the shores of Lake Geneva, this area has often been described as a miniature version of Switzerland.
Here you'll find peaceful lakes, rolling wooded hills, the green landscapes of the North, and of course the picturesque snow capped peaks of the Alps and glaciers. With a modern tourist infrastructure, historic heritage and stunning scenery, the region offers a vast array of cultural and leisure activities.
With an office in the Swiss Alps and working with local chalet builders and developers all with many years of experience, Alpine Property Investments specialise in both Swiss apartment and chalet sales in some of the most breathtaking locations you'll find anywhere in the world.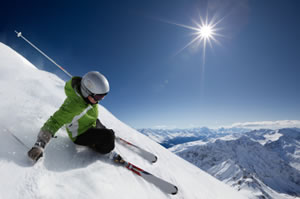 All buildings are made with care and craftsmanship, typical of those that have been built in the region for hundreds of years and prove so popular with people round the world. Local craftsmen and carpenters work in conjunction with your own personal choices for living space, bedrooms, bathrooms and kitchen to create the ambiance you want.
For those looking for a Swiss chalet, we at Alpine Property Investments believe strongly, in finding the right plot for the client, instead of matching the client to the land available. We believe as budget is so varied, no two clients are the same and thus aim to show you what you want to see.
Very few of our projects have preset chalet designs, allowing you to choose if you want a modern, contemporary or traditional Swiss design and have plots available throughout the 4 Valleys (Les Collons, Veysonnaz, Haute Nendaz, Verbier, La Tzoumaz) as well as Leysin, Les Diablerets, Villars, Crans Montana and many more.
Chalet style, size, location, type of interior and what you are looking for in your finished Swiss home, all come down to your budget and vision. It is our aim to help you find the ideal plot and help build you that perfect chalet.
Our database carries an extensive array of handpicked Swiss properties for sale throughout the best family resorts in the Swiss Alps, from the very traditional to the modern. For more information on individual resorts please refer to our Resort Guides.
The Swiss property for sale, listed on this website provide just a small "taster" of what we have currently available. If you have not seen anything you like, or we don't currently have any listings in the resort you are interested in, we are pleased to offer a free Property Search service. Just simply complete the Enquiry Form and we will get back to you.
Back to main Country Guides page