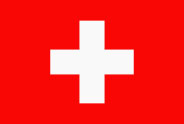 Andermatt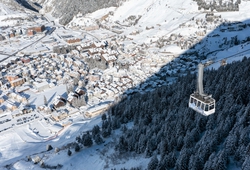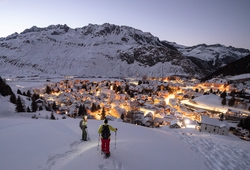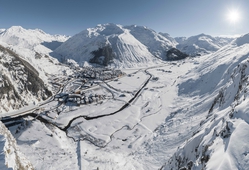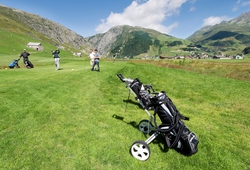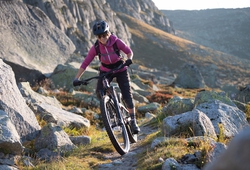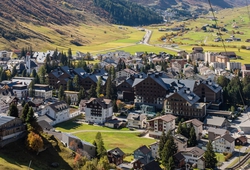 Nestled in the heart of the Canton of Uri in central Switzerland, Andermatt is a picturesque village that boasts a rich history, breathtaking landscapes, and a plethora of outdoor activities. Lying at an altitude of 1,444 metres above sea level and is nestled between steep peaks and winding passes, it is here that the journeys of the Rhine, Rhone, Reuss and Ticino rivers begin – as well as those of many adventurers who set out into the glacial world. Whether you're seeking a thrilling winter adventure, a serene summer retreat, or a year-round destination that offers the best of both worlds, Andermatt has something for everyone. Let's embark on a journey to explore the wonders of Andermatt and discover why it's a perfect destination for your next Alpine getaway.
History of Andermatt: Where Heritage Meets Modernity
The story of Andermatt begins centuries ago, with its origins dating back to the 13th century. It was initially a small farming village that served as a vital trading route connecting northern and southern Europe through the Gotthard Pass, a historic mountain pass in the Alps. Its strategic location made it a hub for travellers, traders, and pilgrims on their arduous journeys across the mountains.
Over the years, Andermatt grew in significance, becoming a prominent military outpost during the 19th century. The fortress complex, consisting of tunnels, bunkers, and fortifications, was built in the rocky cliffs surrounding Andermatt and served as a strategic stronghold during times of war.
Today, Andermatt stands as a captivating blend of the old and the new, with its rich history reflected in its picturesque streets, traditional chalets, and historic landmarks, while also boasting modern amenities and state-of-the-art infrastructure to cater to the needs of discerning travellers. Its unique heritage and transformation into a world-class destination make Andermatt a truly captivating resort with a story that continues to unfold with every passing season. Come and immerse yourself in the fascinating history of Andermatt as you explore all that this enchanting destination has to offer.
Winter Wonderland: A Magical Season in Andermatt
When winter arrives, Andermatt transforms into a mesmerising wonderland with snow-capped peaks, glistening slopes, and a festive ambiance. The village is nestled in the heart of the Alps, offering an unparalleled setting for winter sports enthusiasts and nature lovers alike.
Skiing and snowboarding are the highlights of the winter season in Andermatt. The resort features an extensive ski area with over 180 kilometres of groomed slopes, suitable for all levels of skiers and snowboarders. The modern ski lifts provide easy access to the slopes, ensuring a seamless and enjoyable experience. The Gemsstock mountain, with its legendary off-piste terrain, is a paradise for advanced skiers seeking thrilling challenges and adrenaline-pumping descents. Avid skiers have easy access to these wonderful ski slopes via Gemsstock-Bahn, the cable car that connects Gemsstock and Andermatt.
But Andermatt is not just for skiers. There are plenty of other winter activities to enjoy as well. Snowshoeing through pristine forests, ice skating on frozen lakes, or taking a sleigh ride through the snowy landscapes are just a few of the magical experiences that Andermatt has to offer. For the thrill-seekers, snowmobiling and freeride tours provide an exhilarating adventure in the winter wilderness. And after a day of outdoor activities, you can unwind and indulge in the cosy après-ski scene, with its warm hospitality and convivial atmosphere.
Summer Splendour: Nature's Playground in Andermatt
As the snow melts and the flowers bloom, Andermatt transforms into a verdant playground for outdoor enthusiasts during the summer season. The stunning alpine landscapes come alive with lush meadows, pristine lakes, and majestic mountains, offering a wealth of activities for nature lovers and adventure seekers.
Hiking and mountain biking are among the most popular summer activities in Andermatt. The region is crisscrossed with a vast network of hiking trails and mountain bike routes, ranging from leisurely strolls to challenging treks and thrilling descents. The panoramic views of the surrounding peaks, valleys, and glaciers are awe-inspiring, making every hike or bike ride a truly memorable experience.
There is also the golf course golfplatz, the multi award-winning 18-hole golf course in a stunning natural setting, a treat for beginners and pros alike.
For water enthusiasts, Andermatt has numerous lakes and rivers perfect for swimming, fishing, and kayaking. The crystal-clear waters of Lake Lucerne are just a short distance away, offering a refreshing escape on hot summer days. You can also explore the nearby Göscheneralpsee, a pristine alpine lake tucked amidst rugged cliffs and meadows, where you can enjoy a peaceful picnic or simply soak in the breathtaking scenery.
If you're in the mood for some adrenaline-pumping activities, Andermatt has you covered. The region offers fantastic opportunities for rock climbing, canyoning, and via ferrata, where you can challenge yourself and push your limits amidst the stunning alpine landscapes. Or you can take to the skies and go paragliding, enjoying a bird's-eye view of the awe-inspiring scenery below.
Events and Festivities: Andermatt's Vibrant Cultural Scene
Andermatt is not just about outdoor activities; it's also a vibrant cultural hub with a rich calendar of events and festivities throughout the year. From traditional Swiss celebrations to international music festivals, there's always something happening in this lively village.
During the winter season, you can immerse yourself in the festive atmosphere of Andermatt with its Christmas markets, torchlight processions, and New Year's Eve celebrations. The village comes alive with twinkling lights, festive decorations, and a joyful ambiance, making it a magical destination for a winter getaway.
In the summer, Andermatt hosts a variety of cultural events, including music concerts, art exhibitions, and traditional Swiss festivals. You can enjoy open-air concerts in the alpine meadows, indulge in local culinary delights at food festivals, or participate in traditional Swiss folklore events, immersing yourself in the local culture and traditions.
Getting to Andermatt: A Convenient and Scenic Journey
Getting to Andermatt is a breeze, thanks to its convenient location and excellent transportation connections. The village is easily accessible by train, car, or plane, making it a perfect destination for a weekend getaway or a longer stay.
If you prefer to travel by train, the Swiss Federal Railways (SBB) offers frequent and reliable connections to Andermatt from major Swiss cities such as Zurich, Lucerne, and Geneva. The train journey is not only convenient, but it's also a scenic adventure, as you traverse through the stunning alpine landscapes, passing by towering peaks, pristine lakes, and charming Swiss villages.
If you're driving, Andermatt is conveniently located near the A2 motorway, which connects northern and southern Switzerland. The village is just a short drive from major cities such as Zurich and Lucerne, and the roads are well-maintained, making the journey a picturesque and enjoyable experience.
For those arriving by plane, the nearest airports are Zurich Airport and Milan Malpensa Airport, both of which are well-connected to major international destinations. From the airports, you can easily take a train or rent a car to reach Andermatt, enjoying the scenic beauty of the Alps along the way.
In conclusion, Andermatt is a destination that offers the perfect blend of natural beauty, rich history, and modern amenities. Whether you're seeking a thrilling winter adventure or a serene summer retreat, Andermatt has something for everyone. From skiing and snowboarding in the winter to hiking, biking, golf and cultural events in the summer, there are plenty of activities to enjoy year-round. With its convenient location, excellent transportation connections, and vibrant cultural scene, Andermatt is truly an Alpine paradise that promises an unforgettable experience for all. So pack your bags, put on your hiking boots or skis, and get ready to embark on an unforgettable adventure in the Alps. Andermatt awaits you with its pristine landscapes, warm hospitality, and timeless charm.
---
Selected Property For Sale in Andermatt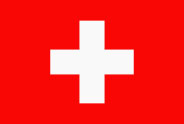 Andermatt
Outstanding brand new off plan 1 bedroom luxury apartments for sale in Andermatt (A) (AP)
ref. 004052 | Price CHF 1,325,000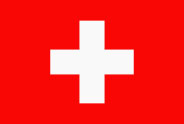 Andermatt
Outstanding brand new off plan 2 bedroom luxury apartments for sale in Andermatt (A) (AP)
ref. 004051 | Price CHF 1,555,000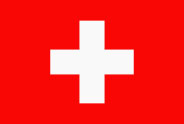 Andermatt
Luxury off plan 2 bedroom apartments now for sale to Swiss and non Swiss Residents (A) (AP)
ref. 004103 | Price CHF 1,650,000