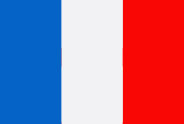 Les Deux Alpes, Rhone Alpes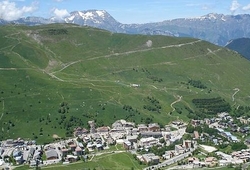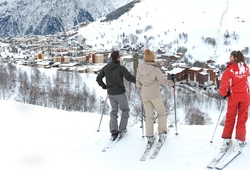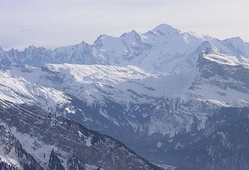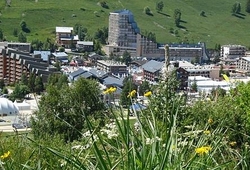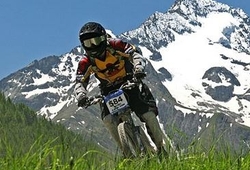 Les Deux Alpes ( which is also known as Les 2 Alpes or Les 2 Alpes 3600 ), is home to the largest skiable Galcier in Europe and is proud of its history as France's second oldest ski resort behind Chamonix. Due to its glacier, Les Deux Alpes has the longest ski season of all the resort, offering full on-piste skiing pretty much all year long.
The 'Two Alps' does not refer as some people think to the two facing mountain-sides that surround the resort, but infact to the two adjacent areas of the original mountain pastures, on the north-south plateau that Les Deux Alpes was built.
On offer are approximately 220km of piste runs and not for the faint hearted a 2,300m of vertical drop. With regards to the pistes, the resort has gained something of a reputation as 'upside;down', ass the lower slopes down to the resort are consistently steeper and challenging, than those found higher up. For those less advanced skiers there are no concerns however, a they can take either a gondola back down to the resort at the end of the day.
There is a wide area right at the bottom near to the town, which is totally dedicated to nursery slopes which all helps to add to the family feel on offer at the resort. In total there are 100 marked runs spread across the town as well as almost the exact number of off-piste routes also.
Glacier skiing is only limited by the availabilty of the lift which are open from mid-June to the end of August in Summer and December to end of April in Winter, with some additional dates in October. A really fun an d quirky element is the funicular railway tunnelled under the ice, transports skiers and in summer tourists to 3,450m.
As well as having a very active winter season, there is also plenty to do in Les Deux Alpes in the summer, with it being a popular draw for those who enjoy cycling, walking and paragliding, as well as those of course who want to ski on the glacier.
---
Selected Property For Sale in Les Deux Alpes, Rhone Alpes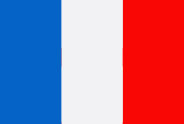 Les Deux Alpes, Rhone Alpes
4 bedroom Duplex ski in and out off plan apartment for sale in Les Deux Alpes with swim spa
ref. 003378 | Price € 1,575,990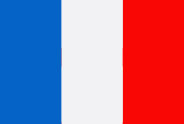 Les Deux Alpes, Rhone Alpes
5 bedroom luxury ski in and out off plan apartment with own private swim spa
ref. 003382 | Price € 1,810,584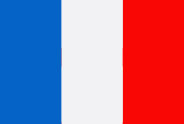 Les Deux Alpes, Rhone Alpes
4 bedroom Duplex ski in and out off plan apartment for sale in Les Deux Alpes with swim spa
ref. 003381 | Price € 1,626,698