Swiss Chalets
Chalets also known as Swiss chalets, originally started out as a building or a house in the Alpine region and used as a seasonal home for herders of cattle, brought up from the lower pastures in the summer months. The original Swiss chalets with a gently sloping roof, were often small windowless huts called mazots. Modern day chalets however have come a long way both in name and style.
The name Swiss chalet, now synonymous with mountain homes and vacation residences built in the Alpine style, have also seen huge transformations from the old windowless huts. Using predominantly either larch or aged "vieux bois" wood, Swiss chalets today take on a traditional, contemporary or modern style, with local traditional materials such as natural stone used for the facades and roof in evidence in areas such as in the 4 Valleys resorts of Canton Valais. Unlike the mazots, modern chalets in particular now use large expanses of glass to maximise the views of the mountains and ski resorts and have been developed to meet the demands of the current buyer of second homes in the mountains.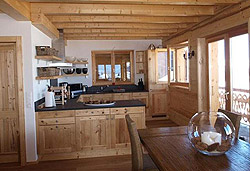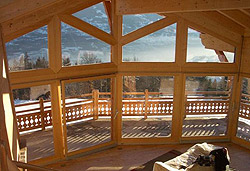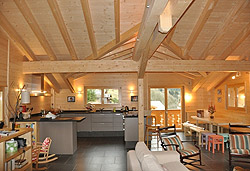 Unlike the French Alps, where there are no restrictions on where you can buy, or limits on the size of plot and chalet you can buy or build in the Swiss Alps, there are certain criteria that have to be followed. Non-Swiss residents are only allowed to purchase Swiss chalets for sale in touristic areas of up to 200m2 living habitable space, (does not include areas such as technical, laundry, cellars, garages etc) on plots of up to 1000m2. Re-sale chalets in Switzerland are also only available to non-Swiss residents, if they are currently owned by a non-Swiss resident, the permit passing directly from the seller to the buyer in a process which generally takes 12 – 14 weeks for the Deeds to be transferred. For more information on the Swiss chalet buying process please click here for our Buying Guide to purchasing and owning your own home in the Swiss Alps.
Once the decision has been made that you want a Swiss Chalet these are some of the questions you should consider in where and what you want:
How much are you looking to spend?
Where would you like to be in the resort (ski in and out, or prepared to drive)?
Which resorts do you favour (any favorites)?
Do you want a high altitude resort?
Do you want a South facing resort?
Do you like modern purpose built resorts or traditional Swiss villages?
How large a ski domain do you want access to from your resort?
Do you want a winter, dual or all year round resort?
Do you want to rent your chalet?
Is it an long term investment or a second home?
How far from the airport do you want to be?
Do you want to take a train to the resort?
How many bedrooms / bathrooms do you require?
The size of the chalet required?
Modern, traditional or contemporary design?
Two or 3 floors?
Materials required (Larch / Old Wood, Stone)?
Once we have this information we can make suitable recommendations of which resorts we suggest you should consider and possible chalet ideas.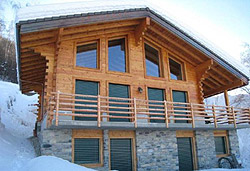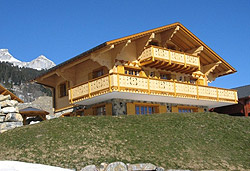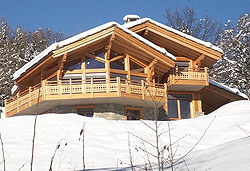 Having sold many chalets in the Swiss Alps over the years for clients particularly in the 4 Valleys and Villars ski domains that range from 120 – 400m2, in many different designs, we are proud of the very experienced service we offer. Some of the many chalets available for sale can be found through our Property Search facility, but as we list only a selection of those available, on the website and with new pproperties arriving daily it is always recommend clients contact us for the latest availability.
With Swiss chalets in the 4 Valleys resorts of Les Collons, Veysonnaz, Haute Nendaz and La Tzoumaz we also have a wide selection available in Villars, Barboleuse, Gryon, Chateau d'Oex, Leysin, Les Diablerets, Crans Montana, Portes du Soleil and Val d'Anniviers. We will help you arrange your itinerary and visit and our English speaking representatives will assist you during your stay.
We've already helped a huge number of clients find their perfect Swiss chalet, now let us help you.
[ Back to top ]