Ski Apartments for Sale
Alpine Property Investments are pleased to offer a fantastic range of both new build and re-sale ski apartments for sale throughout the Swiss and French Alps in a wide selection of different alpine ski resorts that can be easily found through our Search Facility.
Very often located closer to the alpine resort centres than ski chalets for sale, these are ideal properties for those looking to be close to the infrastructure of the resort and for those looking to lock up and leave their property, knowing there are others in the building to keep an eye on things.
Usually with a central lobby and elevators to either the individual apartment, or to the floor containing two or more apartments, some apartments for sale are now being sold off plan, with direct access to the outside without the need for the lobby.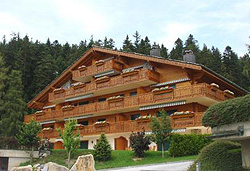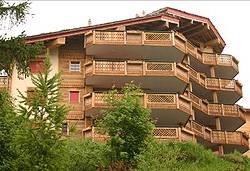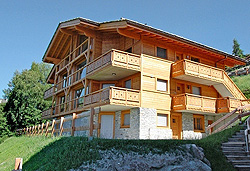 To alleviate car parking issues in the resorts, in most cases garages are usually built under the building. Garages are often included in the price of resale properties or are specified as extra for new build residences. Details can be found in specific properties listed on the website.
Ski apartments for sale can be found in anything from small traditional chalet residences of just three apartments, right up to large multi floored buildings of 13+ apartments in assorted architectural designs. Individual apartments also vary from the small re-sale studio's priced as little as 55,000 Euro's, right up to the luxurious penthouse 5 bedroom/5 bathroom apartment the size of a chalet, at prices anything up to 3'500'000 CHF, ensuring there is something for all budgets.
With restrictions on re-sale apartments needing "Foreigner permits" in Switzerland (please refer to Switzerland Country Guide for further details), we have a wide selection of resale apartments for sale in the French Alps. Ski apartments in France tend to be smaller than in Switzerland, yet often have more rooms.
Our objective is to assist you in your search for your perfect ski apartment. Our Resort Guides offer a comprehensive write up on all of the alpine resorts where we have properties, these used in conjunction with our Search Facility, can help you in your decision on where you would like to buy.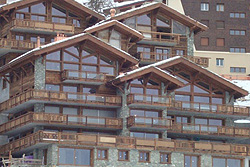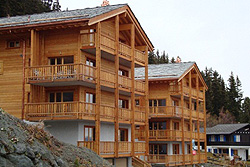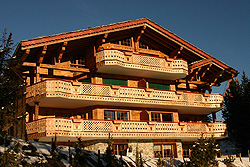 We offer a personal and tailored service, listening to what you want and not what we can sell you. With excellent local knowledge and years of experience in the different locations, our English and French speaking team can help you make an informed decision on what matches your requirements, so you can find that dream apartment you are looking for. To assist us in your search, some of the questions you might want to consider and provide answers to in correspondence are:
How much are you looking to spend
Which resorts do you favour (any favourites)
Do you want a high altitude resort
Do you want a South facing resort
Do you like modern purpose built resorts or traditional Swiss and French Savoyard villages
How large a ski domain do you want access to from your resort
Do you want a winter, dual or all year round resort
Do you want new build, re-sale or will you consider both
Do you want to rent your apartment as position is very important
Is it an investment or as a second home
How far from the airport do you want to be
Do you want to take a train to the resort
Once we have this information we can make suitable recommendations of where we suggest looking, to help you narrow your search. For visits to look at ski apartments for sale, it is always best to have a specific resort or only a small selection of resorts in mind.
We have already helped a huge number of clients find their perfect ski apartments in France and Switzerland, now let us help you.
[ Back to top ]