Winter Park, Colorado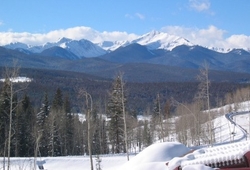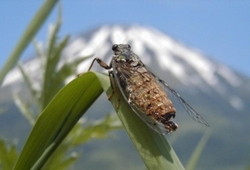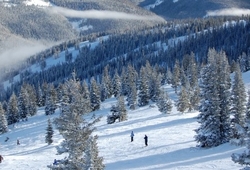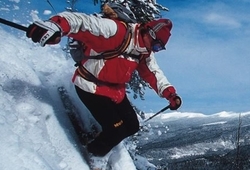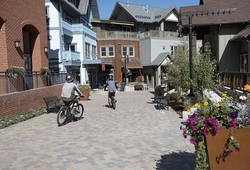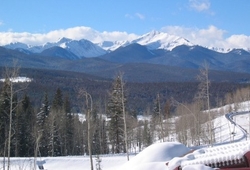 Winter Park, high in the Colorado Rockies is the closest major ski resort to Denver, making it a perfect destination for a second home. The third largest resort in Colorado, Winter Park has provided Americans with an amazing ski area for many years, which they have successfully kept to themselves. With the recent developments on the Mountain however, Winter Park has joined the ranks of Colorado's premier ski resorts, sought out by British skiers and boarders alike. With over 3000 acres of interconnecting skiing available across 5 areas (Winter Park mountain, Vasquez Ridge, Mary Jane mountain, Parsenn Bowl and Vasquez Cirque), the resort provides an excellent range of terrain for all abilities. It is well known for its moguls, excellent powder, impressive annual 10metre guaranteed snow record and the largest collection of extreme off piste skiing in the state particularly the chutes of Mary Jane's backside.

Boasting ski lifts to 3650m, a base village at 2750m and the best snowfall record of all Colorado's major resorts, this snow sure destination ensures a magnificent average of 355 inches of snowfall a year, thereby guaranteeing a regular supply of fresh powder and allowing the resort to open from before Thanksgiving (4th Thursday in November), till the end of April. There are 25 lifts in operation, linking the mountains with the longest run, currently 5.1 miles. Parsenn Bowl was recently added, a huge expanse of above-treeline skiing, heading down into pretty glades, all accessible via the new Treeline lift, which reaches a giddy 12,060ft and gives spectacular views. The unpretentious feel of the resort appeals to boarders and the resort looks after them. Facilities include a half-pipe with a pumping sound system under the Eskimo Express, and two terrain parks with every kind of jump, rail and kicker.

For the non skier, the Winter Park area is a natural winter playground for cross-country skiing, snowshoeing, snow tubing, snowmobiling, dog-sledding, and horse-drawn sleigh rides. However the lifts of Winter Park remain open all year round, making this resort a 4 season destination. With 600km of hiking and mountain bike trails and footpaths, it is recognised as one of the premier destinations for mountain biking in the US suitable for all skill levels. It is also world renowned for its superb fishing along the Fraser River and this was the favourite haunt of the 34th US President Dwight Eisenhower, who used to frequent the area on many an occasion to relax.
If you love golf, six 18 hole courses can be reached within 15 - 20 minutes. This includes Pole Creek's 27 hole course, voted the number one course to play in Colorado, one of the top 75 public courses in the USA and for 4 years running the Four Star Places to Play. In addition, three local lakes (includes the largest natural lake in Colorado), provide facilities to try canoeing, sailing and water skiing, while horse riding and cowboy ranching, white water rafting and rock climbing make up some of the other many summer activities in the area. More than 50 bars and restaurants are split between the ski resort and town of Winter Park, with a regular shuttle service, free with the lift pass, connecting the surrounding towns to the ski area.

Unlike the well known Colorado resorts of Vail and Aspen, Winter Park, currently offers very reasonable property prices in fantastic locations, allowing you a great selection of real estate from as little as $100,000 to over $3 million dollars. Residential custom homes in Aspen and Veil of a similar size, location and level of construction start at $3.5 million dollars while at Winter Park it is still possible to buy 4000 sq ft homes designed to your spec from $1.2 million dollars, including the land.

This is a perfect time for investors to be looking at Winter Park considering the $50 million being invested on mountain improvements, the new $100 million village under construction for the base of the mountain and the town in discussion with Intrawest to build a town to mountain gondola, as a longer term project. Given Whistler, another Intrawest project, saw growth in property prices of 70% in 5 years, this makes the Winter Park area a huge opportunity for second home owners.
It's very easy to get to Winter Park from the UK. British Airways have direct flights from Heathrow to Denver daily, with average flight times of just 9.5 hours. The journey from Denver to the resort is just 67 miles and 90 minutes making Winter Park as easy to get to, as the Canadian resorts of British Columbia. If global warming is a factor in your decision on where to buy a ski property, more and more clients are now looking for investments in higher altitude villages. With the village at 2750m and skiing to 3650m, Winter Park doesn't have that worry. Should you wish to visit any of the Winter Park properties being marketed, we would be happy to assist you with arrangements, including hotel recommendations in the resort. Please contact us for more information.
---