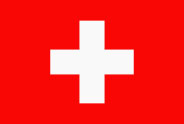 Veysonnaz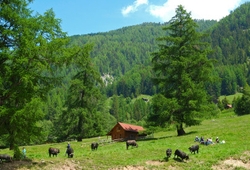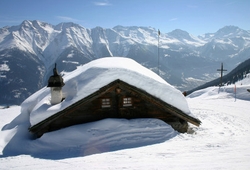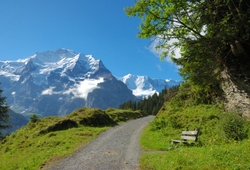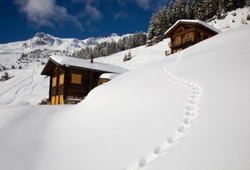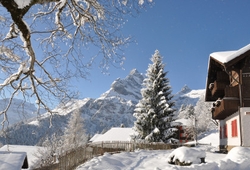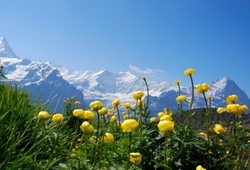 This quaint, friendly and relaxed dual season resort, situated at an altitude of 1300m in the Valais region of Switzerland, is only 13 km from Sion. Offering quick and easy access to one of largest and highest ski areas in Europe and the largest in Switzerland, the 4 Valleys, the network of ski trails to an altitude of 3300 m caters for all levels. From beginners to experts, the circuit covers some 412km of, serviced by 92 lifts, that link with the world famous resort of Verbier. With plenty of great terrain in the local Printze ski area, off piste skiing has very much come into its own in the 4 Valleys, commonly known here as free riding.

Veysonnaz, nestled at the crossroad to several valleys, has simply magnificent, uninterrupted views overlooking the Rhone Valley, northern Valais Alps with their wide Plaine Morte glaciers and right up to the bend in the valley to the west at Martigny. Having an all year round perfect microclimate, the resort combines a modern tourist infrastructure, with its original village features, more typical of a Valais mountain village, than the bigger Haute Nendaz, making it an ideal place to buy for those with a family.

The resort boasts all the usual amenities including sports shops, offering everything from ski equipment rental and ski schools to restaurants, bars and a nightclub. As well as the skiing via the new high speed bubble, why not try out a snow mobile, cross country skiing, have a go dog sledding or in summer take advantage of the 300km of hiking trails, 70km of mountain bike trails, horse riding, fishing, paragliding, climbing or the wellness spa nearby as well as an indoor swimming pool.
The summer offers parents the chance to get away for a few hours, with their children being left in the safekeeping of instructors and minders who organise various activities including games, sport, music and educational walks.

Being a dual resort, if you are looking to rent your chalet or apartment to cover some of the costs, the resort offers great potential throughout the winter and summer periods, thanks to its access to the 4 Valleys, particularly the Christmas/New Year week, the 4 weeks of February and July / August when rental returns are at a premium. The whole of the local Printze ski domain is currently receiving huge investment from Tele Nendaz and Tele Verbier, with major plans announced to upgrade a series of lifts around Nendaz, Veysonnaz and Les Collons as well as improvements to the mountain restaurants, making Veysonnaz a superb resort for those looking to see good capital appreciation on their Swiss property.

Veysonnaz is easy to get to. It can be reached by plane via Geneva, from all the main UK and regional airports, while during the winter, Sion can be reached direct from the London airports by a number of specialist charter flights, giving passengers a 20 minute drive up into the resort. For those wanting to take the train, a service operates from Geneva to Sion where the local buses / taxis outside, will take you to the resort. Approximate transfer time 2 hours from Geneva. By road Veysonnaz is 1 hour 40 minutes from Geneva.
Should you wish to visit any of the Veysonnaz properties being marketed, we would be happy to assist you with arrangements including hotel recommendations in the area. Please contact us for more information.
---