Vermont - Okemo Ski Resort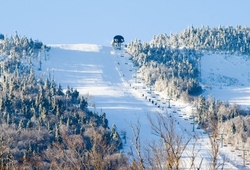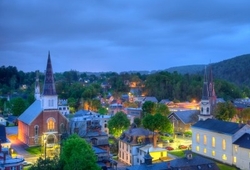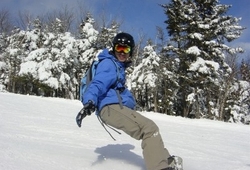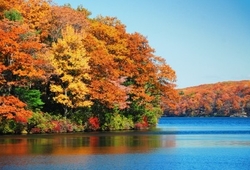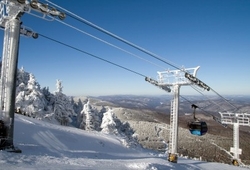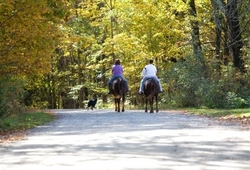 Vermont identified as the Green Mountain State is known for its beauty, lakes, tourist attractions and activities including skiing, snowmobiling, hiking, horse-back riding, kayaking, golf, ski resorts, to name but a few. From farms to covered bridges, galleries and museums to historic sites, lakes to major ski resorts, shopping to exploring back country roads, the four season State of Vermont provides something special to everyone, making this the perfect place to have a second home.

Located in New England, Vermont is easily accessible by car, rail and plane. One can fly into Burlington International Airport, and from Logan International Airport (Boston MA) there are daily direct flights to the Southern Vermont Regional Airport (Rutland) which is located less than 30 miles from Killington and Okemo Ski Resorts. Amtrak (train) and the National Park Service Trails and Rails also provide transportation from Washington D.C. to different areas of the State. From the UK, the ski resorts of Vermont are incredibly easy to get to and provide the closest US ski areas, with direct flights to Boston and Bradley (Hartford Conneticut) then a 3 - 4 hour drive to the different ski resorts the state has to offer. On the way back owners can stop in Boston and do a spot of shopping before flying home.

Vermont continues to be a 'move-to state', with particular interest for a second/vacation home; homes on or near the mountains, lakes or in a village, there are numerous types of properties to consider. They range from condominiums to renovated farmhouses w/acreage to log homes and country homes in rural areas. As well, there are opportunities with land parcels if the dream has been to build that very special place. While the Vermont ski monuntains are low in alttude the unique climate provides regular snowfall combined with massive investment in state-of-the-art large snow making facilities ensure the resorts have long open seasons. The peaks of Vermont are also lower than those of California and Colorado but several resorts offer vertical falls over 800m on a par with Colorado resorts such as Keystone and most have more than 600m exceeding that of Brekenridge. The double black diamonds being seriuosly steep.
The four season town of Ludlow is home to the family orientated (and continually growing) award winning Okemo Mountain Ski Resort with its 632 acres of terrain (119 slopes, trails and glades), serviced by 19 lifts and with a 96% coverage with snow making facilities. The Okemo resort just 8 minutes by car or shuttle from Ludlow is a nicely varied area suited for beginners and intermediaries yet has twelve black diamond runs and two double diamonds to keep the advanced skier happy.

With one superpipe and 6 parks for the snowboarder, the mountain split into five areas (Jackson Gore Peak, Solitude Peak, South Face, Glades Peak, South Ridge) and offering one 4.5 mile descent, ranges to an altitude of 1020m and provides the biggest Vertical drop in Southern Vermont. Jackson Gore the new base ensures this ski domain has a long term stategy for growth and investment. Okemo is proud of its childrens facilities and offers free skiing and lift passes to children under six. A wide range of family-friendly learning programs are available as well as terrain parks that keep second home owners coming back year after year.

The Okemo Valley and Tater Hill Golf Courses as well as the lakes region provide a stunning setting for summer hiking, biking, fishing, horseback riding and water sports around the five lakes of Pauline, Rescue, Echo, Amherst and the Reservoir making this a truly four season destination. The par 70, 6400 yard, championship quality, heathland style Okemo Valley Golf Club, complete with driving range, paractice area, indoor practice complex (swing stations, virtual golf, indoor putting greens) has fast become the desired golf destination in New England. The 18 hole Tater Hill Golf Club, 22 miles from Okemo which has recently undergone major renovations to its greens and irrigation system offers different challenges as well as spectacular views of the Windham region.
For additional information about Vermont, Ludlow, Okemo ski resort, its properties, activities, attractions and possible rental returns you could expect if you wanted to rent, please feel free to contact us.
---