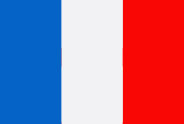 Valmorel, Savoie, Rhone Alps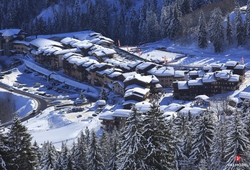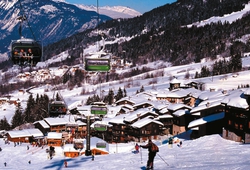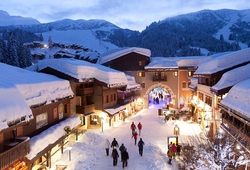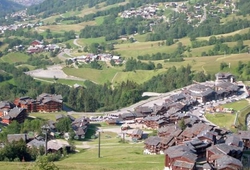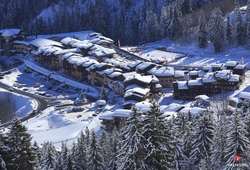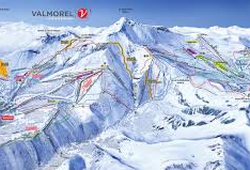 The superb dual season resort of Valmorel at an altitude of 1400m is located close to the Vanoise National Park, in the heart of the Tarentaise Mountains, in the South East of France. Part of the large Grand Domaine made up of 165km of piste and 50 lifts that link Doucy, Celliers and St Fancois Longchamp, it is the first major ski resort you arrive at when arriving from Chambery, which is just an 1 hour car journey.
The resort is the last of the 50 purpose built resorts in France and has taken full advantage of this fact, learning from the mistakes its predecessors were unable too and as a result they have created a ski resort, for snow sports, and not just skiing or snow boarding. Such an inclusive and forward thinking approach, won Valmorel high praise , when it opened its resort in the late 1970s and its a reputation it has continued to build.
Valmorel is keen to demonstrate its commitment to the protection of the environment and building development only cover a small percentage ( roughly 4% ) of the land available around the resort. It is a car free zone, allowing pedestrians only in the hert of the resort, and everything can be reached either on foot, skis or snowboards, demonstrating its keen commitments to be a family orientatated destination.
It is the whole family approach, which has seen the introduction of no less than 6 dedicated learning areas, which are there for the sole purpose of teaching novices to ski, something which is unique in France. But the resort also ensures it has something to offer intermediates, with long, meandering pist of up to 4KM in length.
With plenty of challenges for the advanced skiers to, on the red and balck runs of Col du Mottet and Massif de la Lauziere, and not forgetting the 8 black runs, including the challenging 3KM Riondet run.
There is plenty to do in the summer as well in and around the resort, including water rafting ( 45 mins drive to nearby La Plagne). The resort has its out heated outdoor swimming pool, ideal to relax in on a hot, alpine day. Paragliding is on offer to the more adventurous, with flight times of 20 to 30 mins.
You can hire a donkey to explore the many and varied routes, taking you back to a more relaxed pace of life, as well as enjoying Valmoral's Leisure Park, with plenty to do for all the family, including, trampolines, ball pools, inflatables, bunjee jumping and a playground for younger children. Valmorel also have a community farm, which families can become farmers for the day and take care of the animals, with something for everyone to enjoy from looking after the farm pig, managing the lush surroundings, to preparing bedding and repairing fencing.
Getting here is easy:
Chambery airport 1 hour
Geneva airport 2 hours
Lyon airport 2 hours
Grenoble airport 2 hours
For more details on property for sale in Valmorel please contact us.
---
Selected Property For Sale in Valmorel, Savoie, Rhone Alps