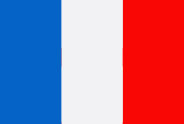 Saint Martin de Belleville, Savoie, Rhone Alpes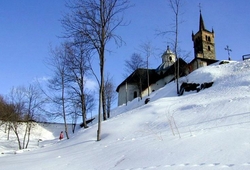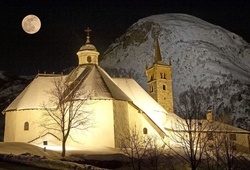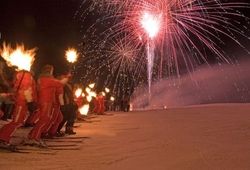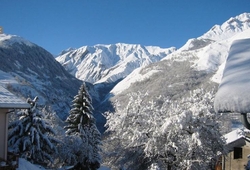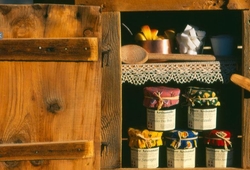 St Martin de Belleville is a commune in the Savoie department of the Rhone-Alpes region of France. It has developed as a ski and summer destination, without losing any of its inherent charm and character St Martin has a gentle and determined character to it, offering a wonderful mix of traditional charm and rustic authenticity with the knowledge that to continue its development and growth as a sports destination it must offer visitors what they need.
From St Martin you can take the 8 seater gondola which connects right into the heart of the 3 Vallees network, in just a few minutes. From there enjoy the amazing panoramic views and decide whether to ski down to Meribel, Mottaret , Les Menuires or Saint-Martin taking the choice of runs best suited to your level. You can then carry on easily towards Val Thorens or Courchevel. All this choice opens up a huge range of skiing opportunities for all ages and abilities, without the concern about how to get back to this charming village before night falls.
Showing its more risque history, St Martin is also the setting for the infamous novel by the Marquis de Sade, 120 Days of Sodom.
Saint-Martin-de-Belleville is home to one of the best restaurants in the French Alps, the 2 Michelin starred La Bouitte. There is a full calendar of events and celebrations throughout the year, which include everything from Winegrower Weeks, to a Children's Music and Song Festival, as well as Apres-Ski entertainment
Saint-Martin has also in the past few years increased its publicity of the area for summer visitors. All of the winter brochures now include a section on the summer season that runs most years from the 30th June until 1 September. The 3 Valleys links are open on a Tuesday and a Thursday for mountain biking and walking.
---
Selected Property For Sale in Saint Martin de Belleville, Savoie, Rhone Alpes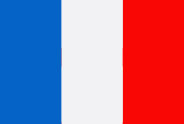 Saint Martin de Belleville, Savoie, Rhone Alpes
Beautiful 5 bedroom chalet, south west facing with breathtaking views in St Martin de Belleville (A)
ref. 003840 | Price € 2,600,000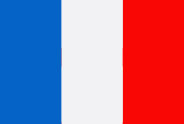 Saint Martin de Belleville, Savoie, Rhone Alpes
5 bedroom south west facing chalet just 400m from the Saint Martin de Belleville lifts (A)
ref. 003842 | Price € 1,995,000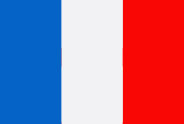 Saint Martin de Belleville, Savoie, Rhone Alpes
3 bedroom ski in and out south facing chalet with breathtaking views completing this year (A)
ref. 003888 | Price € 1,050,000