Russbach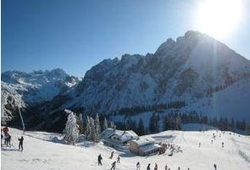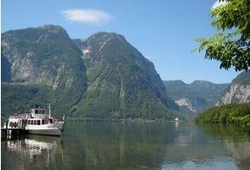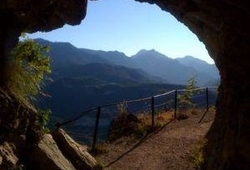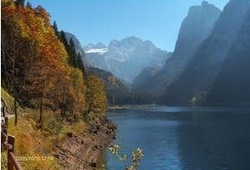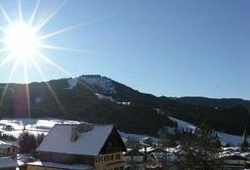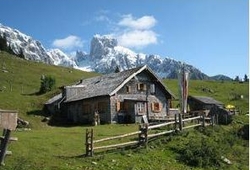 The lovely skiing town of Russbach at 815m in the middle of the Salzburg section of the Dachstein West ski area offers you wonderful leisure opportunities which are plentiful, varied and also good-value. The community is part of the county Rußbach Salzburg and connects directly to the province of Upper Austria and the Salzkammergut region while only a short drive away is the World Cultural Heritage Region Dachstein / Hallstatt. In the village itself, there are interesting shops, food markets, restaurants, boutiques, banks, post office, cafes and much more. The nearest large supermarket can be found in either Abtenau, Bad Goisern or Bad Ischl, about ten minutes by car.

This region is one of the few tourist regions, which can point to having a busy summer and winter season. In winter, the visitors are drawn to the local ski domain, 'Dachstein West', situated in the heart of Austria with its 46 lifts and 150 km of ski slopes that takes in the ski resorts of Gosau, Russbach and Annaburg. (www.dachstein.net). The ski region Dachstein West has and is still being constantly upgraded and expanded at great expense providing the opportunity for future capital appreciation in your purchase. It has a very high and modern standard and is equipped with modern ski lifts and cable cars and the most recent snowmaking equipment.

Dachstein West has long been the best place in the Alps for families with children. Since here it's not just the price performance ratio which is right, there is also a range on offer here which is tailored to suit the needs of the whole family. Short paths, a manageable ski area which is lots of fun, children's ski camps and the 'Spatzennest' children's area provide stress-free family fun.
Although the Salzkammergut is considered a very snow-secure region, these snow machines help to see the region through a variety of weather changes. In addition, there are several prepared cross-country trails and toboggan runs and the mountain huts and restaurants provide guests with atmospheric entertainment and winter fun. This region is also well known for its many trails for ski touring.

For those hot summer days, there is a community centre with swimming pool (natural lake), a lawn and a restaurant. At this facility there is also a large children's playground. The Lake District is not only known for its diversity and beauty far beyond the borders, but also for the tradition-conscious and simple life of the very hospitable population. The region is known for the incredible natural beauty of the area, with a variety of alpine and mountain regions, and an equally wide range of award-winning clean water lakes, but also for the wide range of cultural options available and the wide variety of entertainment options for guests.

Therefore, the Salzkammergut invites you not only for bathing, in one of the many beautiful lakes, but it also offers a variety of other options such as: surfing, sailing, fishing, paragliding, rafting, numerous hiking trails, tennis, golf, mini golf, horse riding and visits to attractions such as ice caves Mamuthöhle, salt mines, museums, Imperial Villa and much more. There are even three thermal areas that can be reached in about 30 minutes.
With the airport at Salzburg only 45km away that can be reached in 35 – 40 minutes, Russbach makes for a superb place to own your very own ski property. Should you wish to visit any of the Russbach properties for sale being marketed by us, we would be happy to assist you with arrangements, including hotel recommendations in the area. Please contact us for more information.
---