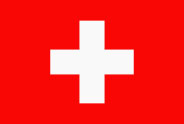 Nendaz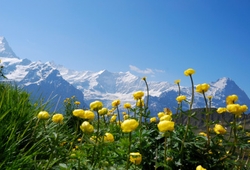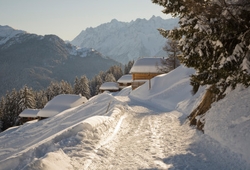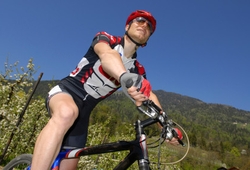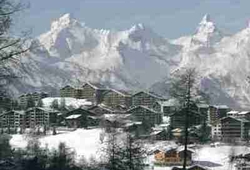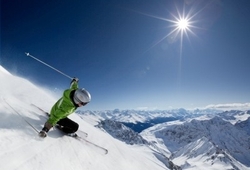 This dual season, lively, vibrant and modern resort with a friendly village atmosphere, is highly sought after as a second home location. Haute Nendaz is perfectly situated on a sunny plateau at a height of 1350m in the Valais region of Switzerland. Just 15 km from Sion and offering quick and easy access to the 4 Valleys, one of largest and highest ski areas in Europe and the largest in Switzerland, the network of ski trails to an altitude of 3300m, caters for all levels. From beginners to experts, the circuit covers some 412km of slopes serviced by 92 lifts, that link with the world famous resort of Verbier. With plenty of great terrain in the local Printze ski area, off piste skiing has very much come into its own in the 4 Valleys, commonly known here as free riding.

With breathtaking views overlooking the Rhone Valley and surrounding Alps, Haute Nendaz owing to its unique microclimate and location, proudly boasts as much daily sunshine as the French Riviera in the summer. Ranking in the top five most popular ski resort in Valais and the second largest resort to Verbier in the 4 Valleys, the village boasts all the usual amenities you'd expect of a mountain resort. These include sports shops, ski equipment rental and ski schools to restaurants, bars and several nightclubs, necessary for that Après Ski feeling after a fun day's skiing. Nendaz is a lively place in both winter and summer, but still retains its warmth and charm with locals running their own small stores.

The resort also offers plenty of non skiing activities, that include dog sledding, snow mobiling, an ice rink (ice skating & curling), ice climbing, winter walks as well as Nordic and cross country skiing. In summer, why not take advantage of the 300km of hiking trails, including 98km along 8 historical and cultural Bisse (6 with running water), 70km of mountain bike trails, horse riding, paragliding, fishing, rock climbing (including artificial towers in the village), outdoor swimming pool, tennis, squash, golf and lots more.
With a friendly attitude towards families, Nendaz is the ideal location for those wanting a home in the mountains with a family. The village benefits from the Families Welcome Accreditation, compulsory for each and every holiday resort, checked periodically by an independent inspector, lends itself perfectly for family holidays. For children it's the ideal place to experience snow for the first time, with 4 ski schools to choose from, offering a daily or 1/2 daily service with lessons possible for children starting from the age of 3 years and up. A nursery in the village is open Monday to Friday 7:00am—19:00pm, welcomes children from 18 months upwards, while babysitting facilities are also available, with a list of people available at the Tourism Office.

Being a dual resort, if you are looking to rent your chalet or apartment to cover some of the costs, the resort offers great potential throughout the winter and summer periods thanks to its access to the 4 Valleys, particularly the Christmas/New Year week, the 4 weeks of February and July / August when rental returns are at a premium.

The whole of the local Printze ski domain is currently receiving huge investment from Tele Nendaz and Tele Verbier, with major plans announced to upgrade a series of lifts around Nendaz, Veysonnaz and Les Collons. This, coupled to the new mountain restaurants in this part of the domain and the multimillion CHF investment program for the village, makes Haute Nendaz a superb resort for those looking to see good capital appreciation on their Swiss property.
Haute Nendaz is easy to get to. It can be reached by plane via Geneva from all the main UK and regional airports, while during the winter, Sion can be reached direct from the London airports by a number of specialist charter flights, giving passengers a 20 minute drive up into the resort. For those wanting to take the train, a service operates from Geneva to Sion where the local buses / taxis outside, will take you to the resort. Approximate transfer time 2 hours from Geneva. By road Nendaz is 1 hour 40 minutes from Geneva. Should you wish to visit any of the Nendaz properties being marketed, we would be happy to assist you with arrangements including hotel recommendations in the resort. Please contact us for more details.
---
Selected Property For Sale in Nendaz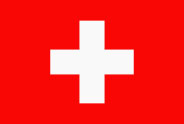 Nendaz
Exceptional opportunity to purchase a 3 bedroom off plan apartment for sale in Nendaz (A) (AP)
ref. 004110 | Price CHF 1,130,000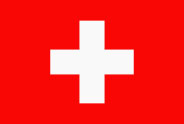 Nendaz
Charming 2 bedroom apartment near gondola and resort centre (A) (AP)
ref. 004096 | Price CHF 575,000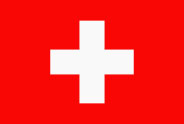 Nendaz
Ski in and out 3 bedroom apartment, near amenities located in sought after resort of Nendaz (A) (AP)
ref. 004100 | Price CHF 895,000