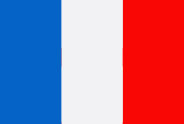 Manigod, Haute-Savoie, Rhone Alps
In the heart of Massif des Aravis an enchanting authentic ski resort exists that is Manigod. With a panoramic view of the valley of Thones, it is enveloped with the beautiful mountains of Tournette, Mont Charvin and l'Etale. Gifted with great ski slopes, charming chalets, breathtaking views, rich heritage and outstanding friendly community, Manigod indeed stands true to what it represents - a family ski resort and an ideal resort for learning to ski.
Over the years the serenity and beauty Manigod holds have been carefully maintained and protected. Like many French ski resorts, Manigod consists of different village centres and as expected Manigod kept strong ties to its heritage and tradition.
With farms established years ago and still in operation, agriculture is present and valued. The village itself is traditional with shops, all selling local produce such as the locally made Reblochon. Nearby villages include Thônes, La Clusaz, Saint-Jean-de-Sixt and Le Grand Bornand, while further away you have the larger cities of Annecy and Chamonix.
Manigod turns into a magical universe offering a lot of possible adventures come summer and winter. In summer, this beautiful mountain becomes a dream recreation where one can explore the traditional places and completely discover the awe inspiring heritage of the resort as well as enjoy invigorating activities with your loved ones such as hiking, cycling, trail running or walking, mountain biking, and swimming; among other fun activities.
While in winter, this enchanting family resort is ideal for discovering and learning skiing, dog sledding, and snow tubing and many other action packed or relaxing fun snow sports. 25km of marked trails as well as a link to the ski area of La Clusaz await you, your family and friends. With friendly people, delicious food and lush countryside scenery, Manigod is without a doubt a corner paradise where one can relax, revitalise and recharge the soul.
---
Selected Property For Sale in Manigod, Haute-Savoie, Rhone Alps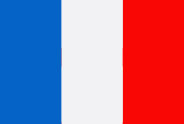 Manigod, Haute-Savoie, Rhone Alps
Magnificent 7 bedroom farmhouse with beautiful view and surroundings located in Manigod (A)
ref. 003572 | Price € 6,800,000