A commune in the Province of Bergamo, in the spectacular Italian region of Lombardy at an altitude of 1050m, Colere is perfectly located just 90km northeast of Milan and only 45 km northeast of Bergamo. The Bergamo Alps themselves (Italian: Prealpi Orobie) are a mountain range in the Italian Alps which forms part of the Central Eastern Alps. Located in northern Lombardy and named after the city Bergamo, south of the mountains, the Bergamo Alps stretch between Lake Como and Lake Iseo. They are separated from the Bregaglia and Bernina ranges in the north by the Adda River valley (Valtellina); from the Ortler Alps in the north-east by the Aprica Pass; from the Adamello-Presanella group in the east by the Oglio valley (Val Camonica).

With a population of approximately 1200 people, Colere is quickly earning itself a reputation as a popular all year round resort. A free rider's paradise, here you always find lots of snow thanks to its position under the north face of the Presolana (2521 mt in the Orobian Alps). A typical mountain village which offers cosy and charming restaurants, pubs and nice shops it is renowned for its great beauty, its rocky picks and hard valleys, which makes it one of the most attractive resorts in the whole ofthe Bergamo Region. Colere offers something for everyone, for beginners, easy ski runs, but more difficult runs also for those looking for something more adventurous. With good conditions generally for both snow and overall weather, due to its altitude, the resort can offer sunshine, even when it is foggy and cloudy at the bottom of the valley

Colere forms part of the Bergamo ski area made up of 71 individual pistes (approx 115km - 28 blue, 29 red, 14 black) sutiable for all levels of skier ability, from beginner to expert as well as being excellent for snowboarders. All domains can be reached within a very quick drive of each other, some less than 7km away. Colere itself with its own 1200m drop (2200m - 1000m), currently offers 25km of ski runs (1 black, 6 red and 2 blue), included in the Orobie Skipass area and has two ski schools.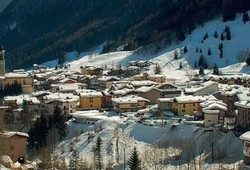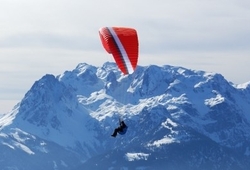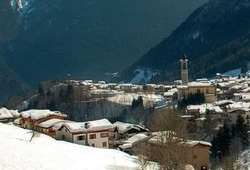 Runs are located in a rocky environmnt of rare beauty, where the main run, "Pista Italia" has been used for many international competitions including Backcountry riding, Down Hill and Boarder Cross events. With the creation of the new ski resort underway between the Valley Seriana and Valley Scalve this will increase the local Colere ski domain from 25km to 40km of ski piste. The appropriate ski lift pass, will also allow you to ski or snowboard in the other Bergamo ski resorts of Castione della Presolana, Foppolo, Monte Pora and Schilpario.

Open from beginning December to end of April, Colere has 5 ski lifts, which are able to carry 5,300 skiers/snowboarders per hour. A Polzone, boarder cross track with artificial snow system, spread over a length of 400 meters and a vertical drop of over 100 meters is also available. The Cross board, beginner areas with teachers and instructors available, allow those who want to get closer to the snow as well as experts who want to hone their skills on the many trails free ride that develop from an altitude of 2250.

The resort benefits from having a choice of 5 airports within a two hour drive, while Bergamo itself, serviced by the cheap "no frills" airlines is less than an hour away ensuring ski weekends, snowboard breaks and summer vacation holidays to Colere very simple and pain free.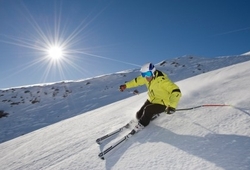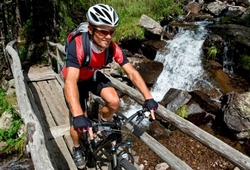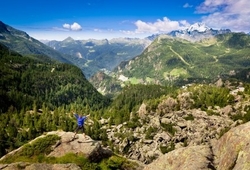 Should you wish to visit the project in Colere, we would be happy to assist you with arrangements including hotel recommendations in the area. Please contact us for more information.