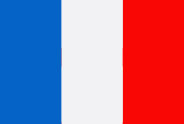 St Sorlin-d'Arves, Savoie, Rhone Alps
Register your interest for upcoming future projects in St Sorlin d'Arves
ref. 002966
Off plan apartments and chalets for sale

Dual Season Resort

Altitude 1650m

310km Les Sybelles ski area (4th largest in France)

6 villages interconnected above 2000m

Maurienne Valley 800km cycling network

5 airports to choose from

Train station in the Valley
Interested in purchasing an apartment or chalet for sale in the fantastic dual season resort of St Sorlin d'Arves at an altitude of 1650m? Want to find out more about the amazing dual season resort and the wider 310km Les Sybelles ski area, why not "Request Details" and we will add you to our mailing list to receive details of the next available project that is launched in the village.
Virtually undiscovered by those outside of France, this hidden gem of an area is the 4th largest ski area in the French Alps. Made up of 6 interconnected villages, all connections are above 2000m ensuring snow surety. With 80% of visitors to the Les Sybelles area French (10% Belgium, 10% rest), you can be sure of a traditional French feel and ambiance.
To this, add some of the lowest costs/m2 for property in the Alps make this is hugely exciting area to be investing in. We look forward to hearing from you.