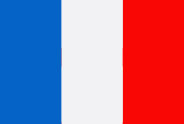 Megeve, Haute-Savoie, Rhones Alps
ref. 002596
| Price € 225,000 to € 1,081,553
Studio - 5 bedroom luxury apartments with superb range of hotel onsite facilities including pool
ref. 002596
1 - 5 bedroom apartments including duplexes

Easy access to centre and slopes

High specification finishes

Spacious balconies

Indoor and outdoor heated pools

Spa with Hammam

Sauna and Jacuzzi

Set in 3 hectares of grounds

Ski Locker+heated boot warmer

Cave

Parking
This superb brand new development of luxury high-specification apartments and chalets set in its own 3 hectare park with 360 degree views overlooking Megeve, the surrounding mountains and Mont Blanc to the East will be built just a few minutes from Megeve centre. Ideally located in a residential setting in the heart of a natural green environment, apartments will range from studio - 5 bedroom duplexes.
With an internal shuttle service which will take owners and guests to and from the residences to the centre of Megeve and the ski slopes/lifts.
These luxury apartments have been designed with comfort and style in mind, offering a contemporary in finish, but with a traditional twist to ensure mountain authenticity. Larch wood exteriors combined with natural stone of the ground floor while the architecture has been designed to ensure an authentic Megeve style.
For the enjoyment of owners and residents, there will be a range of outstanding on site facilities, which include
Indoor and outdoor heated swimming pool
Hammam
Sauna
Jacuzzi
Massage Room
Tapas Bar
On-site ski shop
Playroom
Kids Club
Childrens play park
Nursery slope for novice children within grounds
Electric bike hire in the summer
In addition, a Concierge service will be available at the residence, to provide assistance for owners and guests alike, offering ski hire (on site ski shop), lift passes, ski lessons and guide bookings, reservations, transport arrangements, local recommendations etc etc.
Apartments thermselves will come with outstanding finishes including:
Oak laminate flooring in entrances, hallways, lounges, kitchens and bedrooms
Single wall lounge covered with wood and stone trim while penthouse apartments will enjoy wood beamed ceilings
Bedrooms with headboard wall covered in wood and each come with fitted wardrobes
Fully fitted and equipped kitchens with stone worktops and for those 3 bedroom+ apartments a 12 bottle wine cellar
Owing to the obligations of the building permit, owners in this development are required to rent out their apartment when not using them which can be achieved via flexible options:
Using the on-site management company to rent out your apartment when you are not using it
Put your apartment in the hands of a local agency to rent it out for you.
In all cases the owner has unlimited and unrestricted access for up to 6 months per year (over 6 months per year involves residency considerations). For those not really looking to rent out their apartment for any real length of time, the apartment can be offered for rental for a limited period of just a few weeks per year, where the rental income earned can be used to offset the annual service charges of the property.
Being brand new, it is also possible to reclaim the VAT @20% at the end of construction giving you a great saving on the purchase price once your VAT is reclaimed.
All prices shown below are quoted at this ex VAT price. VAT @ 20% has to be added to these prices to give the actual purchase cost.
Prices (includes the apartment, cave, parking, furniture and heated ski locker)
Studio - Sold out

1 double bedroom apartments (T2) = From €254,000

1 double bedroom plus 2 cabine duplex (T22CD) = €638,450

2 double bedroom apartments (T3) = From €432,000

2 double bedroom + cabine apartments (T3C) = From €523,000

3 double bedroom apartment (T4) = €802,000

3 double bedroom duplex apartments (T4D) = From €955,774

3 double bedroom plus 2 cabine duplex apartments (T42CD) = From €813,000

4 double bedroom duplex apartments (T5D) = From €1,064,553
(Cabine = single bunk bedroom)
To assist us with your enquiry please can you quote the type of property you are interested in. This allows us to send you the relevant details and plans. Many thanks.
(T)