With a choice of apartment versus chalet, new build versus re-sale and traditional village versus modern resort, as just a few of the options of ski property for sale to consider, within the Search Facility database on the website, there are many criteria that have to be considered when purchasing a ski property for sale.
The first choice for most buyers is whether they want an apartment or a chalet and this is often dictated by how much the buyer wants to spend, where they want to be in the resort and what they want to achieve for their money?
For those seeking to be closer to the resort centre with the shops, restaurants and assorted nightlife, moments from your doorstep, then in most cases a ski apartment tends to be a better purchase, than a ski chalet which are generally located further out of the centre.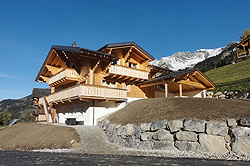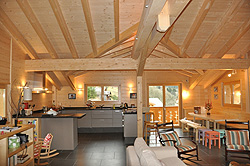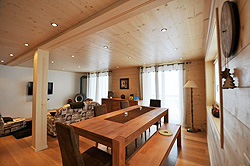 Anyone looking to rent their ski property will find an apartment booked more frequently during the winter and a chalet more in the summer, but returns are similar for like for like properties. If open space is a key requirement particularly buyers with children, a chalet can be the better option.
While France is renowned for its ski in and out culture, particularly in the purpose built resorts such as Avoriaz, in the Portes du Soleil, in Switzerland the Swiss are not so concerned with this necessity, having no issues with taking the car or ski shuttle to the slopes. While ski in and out chalets and apartments for sale do exist, it is thus more difficult to find ski property for sale directly on the piste in Switzerland and where located, prices can be higher.
Another factor buyers should consider when deciding on where to buy their ski property for sale, is the resort that would be suitable for their needs. Part of this decision can be influenced by the reason for the purchase. Is the purchase being made as a lifestyle change, an investment, or for use as a second home and will it be used in the winter as well as the summer?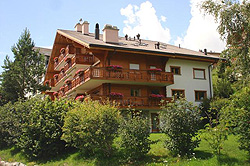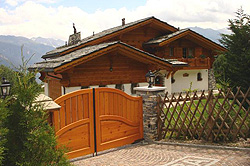 If buying to use the ski property as a second home both in the summer and winter, a dual season resort such as Morzine, Villars, Haute Nendaz or Crans Montana, should be looked at over the high altitude winter resorts such as Les Arc or Avoriaz. Our comprehensive Resort Guides provide a detailed write up of individual resorts where we sell, to assist you in deciding where to purchase.
Buyers of ski property should also consider whether they require a north or south facing resort. Those that want north facing usually find the better skiing but enjoy less winter sun, than those who prefer the south facing slopes.
For those buyers who are experienced and need a challenge, size of ski domain as well as level of difficulty/off piste skiing, will influence where buyers purchase ski property. The large ski domains, such as the 4 Valleys in Switzerland (410km) or the Portes du Soleil in France (625km) offer a wide array of skiing for all levels, as well as some of the best choice of property, simply because there are a number of resorts to choose from, all offering access to the ski domain. For those not looking for a large domain, property prices tend to be lower and buyers can get more for their money.
Ski property comes in two forms, resale and new build. In the former these are sometimes sold fully furnished, saving the buyer having to purchase furniture, linen and crockery and they can be moved into in a short period of time, but are of fixed design / layout and may require some modernisation or refurbishment. With the latter, buyers often have the choice of modifying the layout, choosing their own electrical plan, kitchen, bathrooms, flooring and take ownership of a brand new apartment, but build time can take up to 12 months or more, dependent on the stage purchased at and as in the majority of cases, buyers have to purchase their own furniture.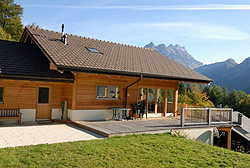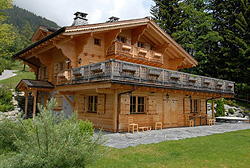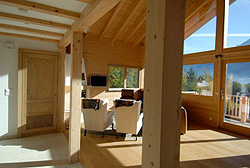 Re-sale ski property is restricted in Switzerland, due to local laws restricting non Swiss to only purchasing property currently owned by non-Swiss residents (please refer to our Switzerland Advice Section) and thus the resale market in France, Canada and the USA is much stronger. For buyers of resale properties in need of refurbishment or modernisation, Alpine Property Investments, have a wide selection of architects and builders who specialise in this market and would be happy to help, putting both clients and non-clients in touch with the relevant professionals.
Purchasers of ski property for sale, should also consider how frequently they want to use their ski property and how they plan to get there (e.g. Champery, Villars, Les Diablerets and Leysin by train). For a ski property buyer looking to take weekend breaks, proximity to an airport is important. Chambery, Grenoble and Geneva, all provide easy access to resorts such as Morzine, Les Gets, Villars, Les Diablerets and Leysin, within an hour's drive, while the 4 Valleys resorts of Les Collons, La Tzoumaz, Haute Nendaz and Veysonnaz are within an hour and fourty five minutes.
During the winter months the charter airline Snowjet flies to Sion airport, which also takes private aircraft, putting buyers on the slopes of resorts such as Nendaz in 20 minutes and Crans Montana in 40 minutes.
One final consideration for the ski property buyer, is the option of whether to purchase a French Leaseback Property. These ski properties pay an annual net return, allows the owner to use the property for a set number of weeks per year and claim the TVA value of 19.6% off the property price, making them great investment opportunities.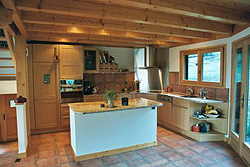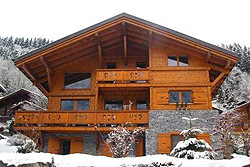 For those planning to visit to look at ski properties for sale, our Search Facility carries an extensive list but this is only a small proportion of what we have and ask users to contact us outlining what you are looking for, based on some of the above criteria.
We only work with handpicked, reliable and trustworthy local constructors and our English speaking representatives in the Swiss Property and French Property markets, all have many years of experience. So whether you are looking for a home from home to escape too or a sound investment, we are here to help you, each step of the way.
[ Back to top ]