Country guides - Canada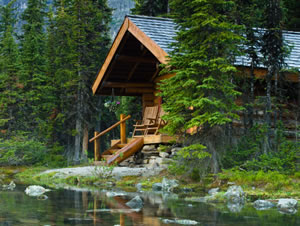 Search all properties in Canada
Slightly larger than the USA, Canada the second largest country on the planet with its hugely diverse, famous landscapes and breathtaking scenery that includes more than 40 National Parks, is also home to the Rocky Mountains in Western Canada.
The larger of the Western Canadian resorts include:
Big White
Whistler
Banff
Lake Louise
Sun Peaks
Silver Star
Fernie
Renowned on the world stage for its outdoor activities, Canada is one of the premier destinations that include golf, hiking, biking, fishing, horse riding, rafting, kayaking, whale watching and of course skiing and snowboarding.
Skiing in Canada offers all the same benefits of the US resorts with the snow the main draw. The love affair with Canadian ski resorts is actually very easy to understand offering the avid skier and snowboarder the opportunity of: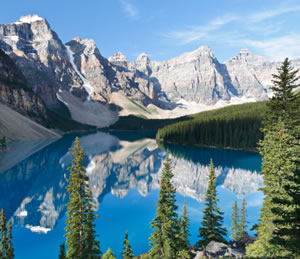 Regular snowfall ensuring fresh powder, something of the like, Europe simply does not see
Fantastic snow making facilities ensuring a good base early in the season to avoid replenishment later on, using artificial snow like you'll nearly never see in the Alps
Slopes suitable for all levels, which are well signposted
Superb off piste skiing which is wild, steep and ungroomed, kept interesting by regular snowfalls, but has the added advantage that it is patrolled and avalanche controlled, ensuring there is no need to hire guides.
Quiet pistes allowing you to ski more safely with less likelihood of collisions, this becoming more important as Europe becomes more congested.
Immaculate grooming of the pistes
Ultra efficient lift systems, keeping queues to an orderly minimum
Top rate friendliness, service and courtesy from those serving you
Varied resort restaurants and extensive nightlife compared to the Alps
Efficient ski schools and excellent childcare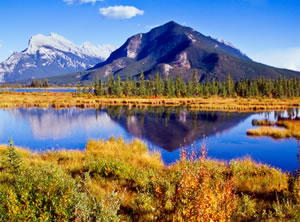 This stable country with a relaxed way of life, is already home to thousands of second home owners, a number that continues to grow year on year thanks to the increasing numbers choosing Canada as a second home.
Easy to get to, with increasing numbers of scheduled flights including low cost airlines, residential property on the whole is good value thanks to the second home market still being in its infancy, allowing for good investment opportunities.
The property market has performed well in recent years with healthy capital appreciation and plenty to offer all ages. Rated as one of the best countries for quality of life, some Canadian resort projects now have over 50% British ownership, showing Canada is a great place to invest be it for a lifestyle change or investment.
With Local Representatives in the Western Canadian Rockies and working with local builders, developers and brokers, Alpine Property Investments specialise in Big White properties for sale. For more information on this resort please refer to our Resort Guide.
Whether you are looking to embark on building a new family home or simply want to purchase a resale property, our database carries an extensive array of handpicked condominiums, townhouses, Cabins, larger family homes and land for sale.
The Big White properties for sale, listed on this website provide just a small "taster" of what we have currently available. If you have not seen anything you like, or we don't currently have any listings in the resort you are interested in, we are pleased to offer a free Property Search service. Just simply complete the Enquiry Form and we will get back to you.
Back to main Country Guides page