Basic Facts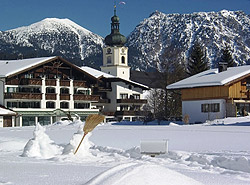 Currency
Euro
Time Zone
GMT+1
Visiting
For UK residents there are no restrictions travelling on business or pleasure and it could not be easier to get to Austria by Air. Direct scheduled and low cost flights operate from all regional and city airports to Munich, Salzberg, Innsbruck and Vienna.
Driving
Is on the right
As an EU citizen you have the same rights and responsibilities as Austrian citizens in all matters, including the purchase of homes in Austria. In most areas of Austria you are allowed to buy property as your main home or as an investment property, which means that it should be offered for rent when you are not using it yourself. There are some areas where properties may only be bought as the primary residence.
Purchase Process
An offer to purchase a property in Austria is a formal, legally binding document and as such it is made in writing. This will be prepared for you by the estate agent and is called a 'kaufanbot'. All of the associated purchase costs (listed below) will be detailed in the 'kostenaufstellung' form which will accompany the offer document. After signing the offer document it will be submitted to the vendor who will have a fixed period of time, usually 7-10 days, to accept your offer by signing the offer document. After this time, if the offer remains unsigned by the vendor, the offer lapses. Before submitting an offer you must ensure that you have your finances in place, including a written mortgage offer where applicable, because from the point of signing you cannot back out. There is no such thing in Austria as an offer 'subject to contract'.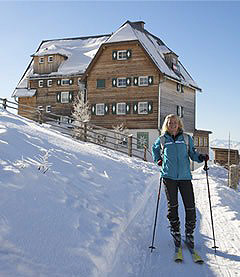 Once the offer is signed by both parties, a Notary, (who in Austria acts for both parties ), will draw up a contract and the completion date will be agreed between you and the vendor. You will be expected to transfer the purchase price, plus the purchase costs, into the Notary's trust account well before the completion date. The contract will be checked and witnessed by the Notary who also acts as an intermediary between the two parties. Once completion has taken place, and the buyer has been entered into the Land Registry, with unencumbered title, the purchase price will be paid to the vendor.
The timetable for the purchase must be agreed between the parties and the whole process can take as little as 6-8 weeks.
Valuations and Surveys
Valuations and surveys of property are very unusual in Austria because the properties tend to be extremely well built, to withstand the extreme temperatures, and are only built by Master Builders. However, if you are proposing to buy an older property, requiring renovation, you may wish to pay for a survey, by one of the builders who are qualified for this, in order to ascertain the extent and likely cost of any renovations.
The Additional Purchase Costs
The additional costs associated with buying a property in Austria amount to 10-11% of the purchase price. These are:
Stamp Duty 3.5%
Land Registry 1.1%
Estate Agent Fees 3% (plus VAT)
Notary Fees 2.5% (plus VAT)
VAT is 20%.
Running Costs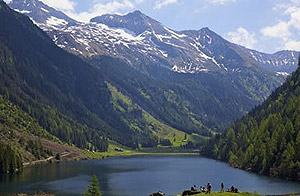 The price of utilities in Austria is much the same as in the UK and your estate agent will help you to get these changed into your name after purchase. The easiest way to pay them is via direct debit through your local bank in Austria. As winters in Austria are comparatively severe, you are likely to pay twice the amount you would pay in the UK for your heating bills. Local authority charges, which will include refuse and metered water and sewage, are generally cheaper than those in the UK and can also be paid through your local bank. Banks in Austria have the reputation for being incredibly friendly and it is very easy to open an account with your passport and home address.
Capital Gains Tax
Capital gains tax of 50% is payable on any property sold within 10 years of the purchase date. This tax is levied on any profit made during that time and is on a sliding scale.
[ Back to top ]